What happens to advertising in a world of streams?
Posted on August 16, 2012 at 12:45 PM EDT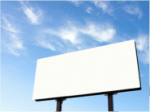 As we consume more and more content via real-time streams that come to us through Twitter and Facebook and newer platforms, how does that affect advertising? Everyone wants their ads to look like just another form of content, but that's a lot harder than it sounds.