JPMorgan Facing 2007 'Kitchen Sink' Times Again?
Posted on May 22, 2012 at 16:43 PM EDT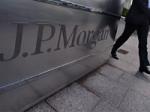 A few years ago, investor expectations of bank earnings were said to be "at rock bottom." Bank analysts and journalists explained that the banks would report a "kitchen sink" quarter, in which they would take heavy losses and start "laying the groundwork for a strong recovery." That was 2007.