PKR.COM Improves the Odds With Unica
Posted on December 07, 2009 at 08:30 AM EST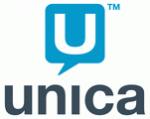 Online Gaming Company to Improve Customer Retention and Loyalty With Its 3 Million Customers Using Unica's Interactive Marketing Software
WALTHAM, MA -- (Marketwire) -- 12/07/09 -- Unica Corporation (NASDAQ: UNCA), the recognized leader in marketing software, today announced that PKR.COM has selected Unica to manage, deliver, and measure email marketing campaigns to its three million customers.
PKR is an advanced online poker room that features 3D graphics and interactive game-play that re-creates the experience of being in a live poker room. PKR's online community also allows players to stay in touch with each other -- and engaged with PKR -- even when they are away from the tables, with a range of social networking tools. Unica's software will help PKR.COM personalize its email and direct mail communications with its customers, with the aim of encouraging them to play more and increasing their level of engagement with the PKR.COM site.
"Our members value our unique online community and we want to make sure that we tap into their passion to ensure that they keep coming back," said Simon Prodger, marketing director at PKR.COM. "Using Unica to target and deliver our marketing campaigns will help us to keep up with our fast-growing customer base and cultivate their loyalty in an increasingly competitive market."
"Unica's interactive marketing software is a natural fit for online gaming companies," said Marcel Holsheimer, Unica's EMEA vice president of marketing. "Businesses like PKR.COM need to provide frequent, relevant, and personalized communications and offers to continually engage their customers. We are pleased to be working with such a key player in this industry to improve its communications and increase its customer loyalty."
PKR.COM joins Unica's growing community of worldwide gaming clients, which includes 888.com, Boyd Gaming, Casinos Austria, Foxwoods, and Full Tilt Poker, among others.
About Unica
Unica Corporation (NASDAQ: UNCA) is the recognized leader in marketing software solutions. Unica's advanced set of enterprise marketing management and on-demand marketing solutions empowers organizations and individuals to turn their passion for marketing into valuable customer relationships and more profitable, timely, and measurable business outcomes. These solutions integrate and streamline all aspects of online and offline marketing. Unica's unique interactive marketing approach incorporates customer analytics and web analytics, centralized decisioning, cross-channel execution, and integrated marketing operations. More than 1,000 organizations worldwide depend on Unica for their marketing management solutions.
Unica is headquartered in Waltham, Massachusetts with offices around the globe. For more information, visit www.unica.com.
Note to Editors: Copyright 2009 Unica Corporation. Unica, the Unica logo, and NetInsight are registered trademarks of Unica Corporation. All other product names, service marks, and trademarks mentioned herein are trademarks of their respective owners.
Forward-looking Statements
The information provided in this press release above contains forward-looking statements that relate to future events and future financial performance of Unica. These forward-looking statements are based upon Unica's historical performance and its current plans, estimates and expectations and are not a representation that such plans, estimates, or expectations will be achieved. These forward-looking statements represent Unica's expectations as of the date of this press announcement. Subsequent events may cause these expectations to change; and Unica disclaims any obligation to update or revise the forward-looking statements in the future. Matters subject to forward-looking statements involve known and unknown risks and uncertainties, including those factors listed in the Company's Annual Report on Form 10-K for the fiscal year ended September 30, 2008 under "Risk Factors," which factors could cause Unica's performance or achievements to be materially different from those expressed or implied by the forward-looking statements.